Martha's Vineyard
Explore this charming island and summer colony, which is home to lighthouses, beaches, cottages, and a historic carousel, making it the perfect destination for a day of sightseeing.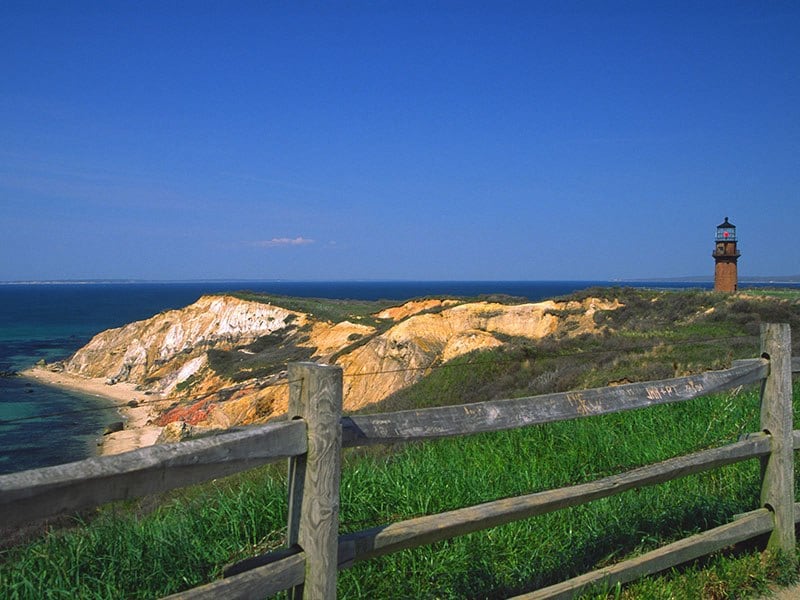 Martha's Vineyard
PO Box 1698, Vineyard Haven, MA, 02568
Distance from Hotel: 41.6 miles
Details
Hours: Hours vary by location, attraction, and event.
Prices: Prices vary by location, attraction, and event.
Events & Activities
Events
Martha's Vineyard International Film Festival
Martha's Vineyard Summer Concert Series
Vineyard Cup Regatta
Activities or Attractions
Sail Martha's Vineyard
Edgartown Lighthouse
Aquinnah Cliffs Overlook
Flying Horses Carousel
Martha's Vineyard Museum
Katama Airfield
Before you go
Can Martha's Vineyard be reached by car?
No, Martha's Vineyard is a small island accessible only by ferry, boat, or plane. If you want to bring your personal vehicle, you may use the Steamship Authority car ferry from Hyannis.
Is Martha's Vineyard open in winter?
Yes, Martha's Vineyard is a thriving island community with events and attractions year-round.