Nantucket Island
Set out on the ferry from Hyannis to the delightful island of Nantucket off the coast of Cape Cod. This historic island is filled with quaint hamlets, beaches, shops, restaurants, and historical landmarks.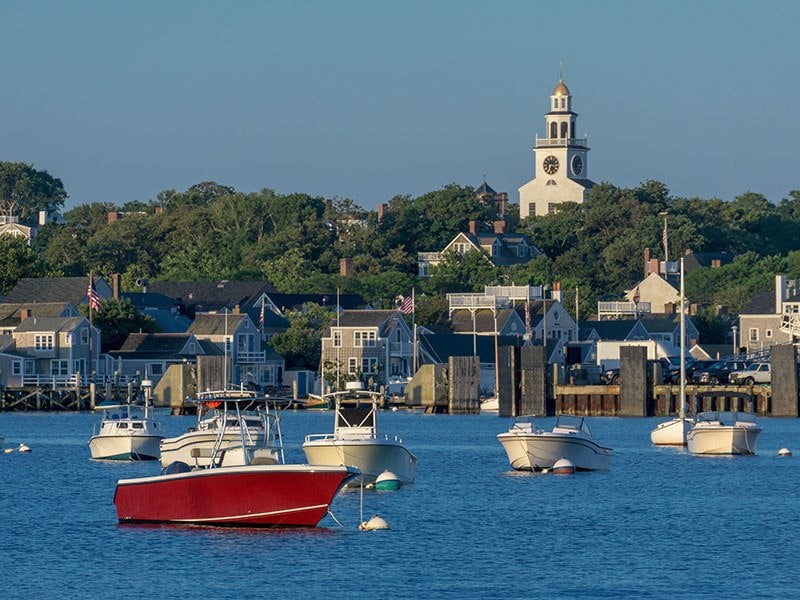 Nantucket Island
16 Broad Street, Nantucket, MA, 02554
Distance from Hotel: 29.1 miles
Details
Hours: Hours vary by season, attraction, and event.
Prices: Prices vary by season, attraction, and event.
Events
Events
Nantucket Wine and Food Festival
Nantucket Film Festival
Nantucket Triathlon
Activities or Attractions
Nantucket Book Festival
Daffodil Weekend
Independence Day Fireworks
Boston Pops at Jetties Beach
Nantucket Community Sailing Race Week
Sesachacha Heathlands Wildlife Sanctuary
Before you go
Is Nantucket accessible for visitors with disabilities?
The Commission on Disability on Nantucket is committed to making the island as accessible as possible for visitors and residents with disabilities. Beach wheelchairs and portable ramps are available for visitors to borrow from the Nantucket Public Works office and the Commission on Disability. Most public buildings are wheelchair accessible.
Is Nantucket accessible by car?
Nantucket is an island that can be accessed only by boat, ferry, or plane. If you want to bring your personal vehicle, you may use the Steamship Authority car ferry from Hyannis.